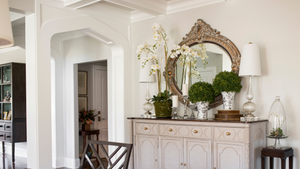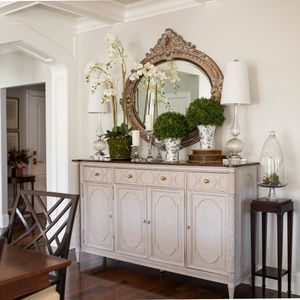 The possibilities
are endless.
Commercial, Residential & Renovations
Whether your project is large or small, our professional team can bring your ideas to life. From complete project management services to home staging and furniture selection, we'll guide you each step of the way to create a space that offers timeless beauty and everyday functionality. All projects begin with an initial consultation.
- Space Planning
- CAD Design
- Interior Renovations
- Project Management
- Furniture Layout
- Lighting Design
- Custom Furniture and Cabinetry Design
- Kitchen and Bath Design
- Color, Finish and Material Selections and Procurement
- Home Staging
- In Shoppe Design Service
- Window Treatment Designs
- Paint and Wall Coverings
- Room in a Day
- Furnishings Selections
- Interior Styling
- To The Trade
"On behalf of Masami, Jeff and I, we would like to congratulate you for your outstanding service, design skills and attention to detail. Without you we would not have an awesome looking restaurant. From day one when we were getting ideas and discussing the look and feel of the interior you listened and researched. You amazed us with your creative ideas, from the back bar shadow boxes to the art work.
There are so many design features, many very subtle and too many to name. Every component was perfectly executed but very importantly was your attention to detail. Last but not least is the fact that you were our General Contractor and we could not be happier with the quality of craftsmanship."

David Payne
Checkers Bistro
★★★★★

Starting with a clean slate in our new retail space was exciting. We wanted to create a beautiful environment to compliment the outdoor living rooms we create for clients every day. AK Interiors not only provided us with a beautiful place to work, but one which is functional and well thought out. We love our new home and could not have done it without the knowledgeable help from Alison and AK Interiors.

Craig & Kate Horning

Integrity Pools & Spas, Inc.
★★★★★

When I decided to change the décor in my salon I knew I needed some guidance. Calling AK Interiors was the best move I could have made. Alison and AK Interiors put me at ease immediately. They listened to my ideas and created an atmosphere that truly complimented my style. AK Interior's fresh and innovative ideas were exactly what my salon needed.

Jennifer Lehman

Studio 33
★★★★★

AK Interiors was very helpful in establishing my new home from construction design to selecting material finishes to furnishings and decorating. I couldn't be more pleased with the results. My friends think my home should be featured in a magazine!

Joanne Griffith

Millersville, PA
★★★★★

Building a new home was really overwhelming… so many decisions. We cannot say enough good things about Alison McIndoe and her team at AK Interiors. Their expertise, knowledge, and guidance were invaluable in creating the house of our dreams and we can't imagine doing it without them. Thank you AK Interiors for helping us to have clarity in our decision making process. We love our beautiful home!

Craig & Kate Horning

Lititz, PA
★★★★★

We have used Alison for many projects in our home and we have been beyond thrilled with the results of every design.  Alison has such an ability to work within your own style and tastes but she also gently nudges you outside your comfort zone to try something unique and different.  She actually knows what we want before we know what we want!  Alison is a joy to work with and we would not think of using another designer.

Edward & Barbara Carr

Lancaster, PA
★★★★★

To say that my clients were very impressed with this office is probably the understatement of the year! You girls did a phenomenal job! People's eyes were lighting up as they walked around! They LOVED the huge blue sign. They LOVE the words around the TV. They REALLY loved the blue paint colors. Most of your business cards were taken. One guest said, "Thanks a lot Steve. All the wives are buzzing about grabbing Alison's cards because they want AK to come transform our house now."

You two are amazing at what you do and you truly deserve ALL of the success that you undoubtedly will receive. From the bottom of my heart I Thank You for handling all of the details with this project and relieving my anxiety throughout the process.

Steve Hohenwarter

Assets and Insurance Management, Inc.